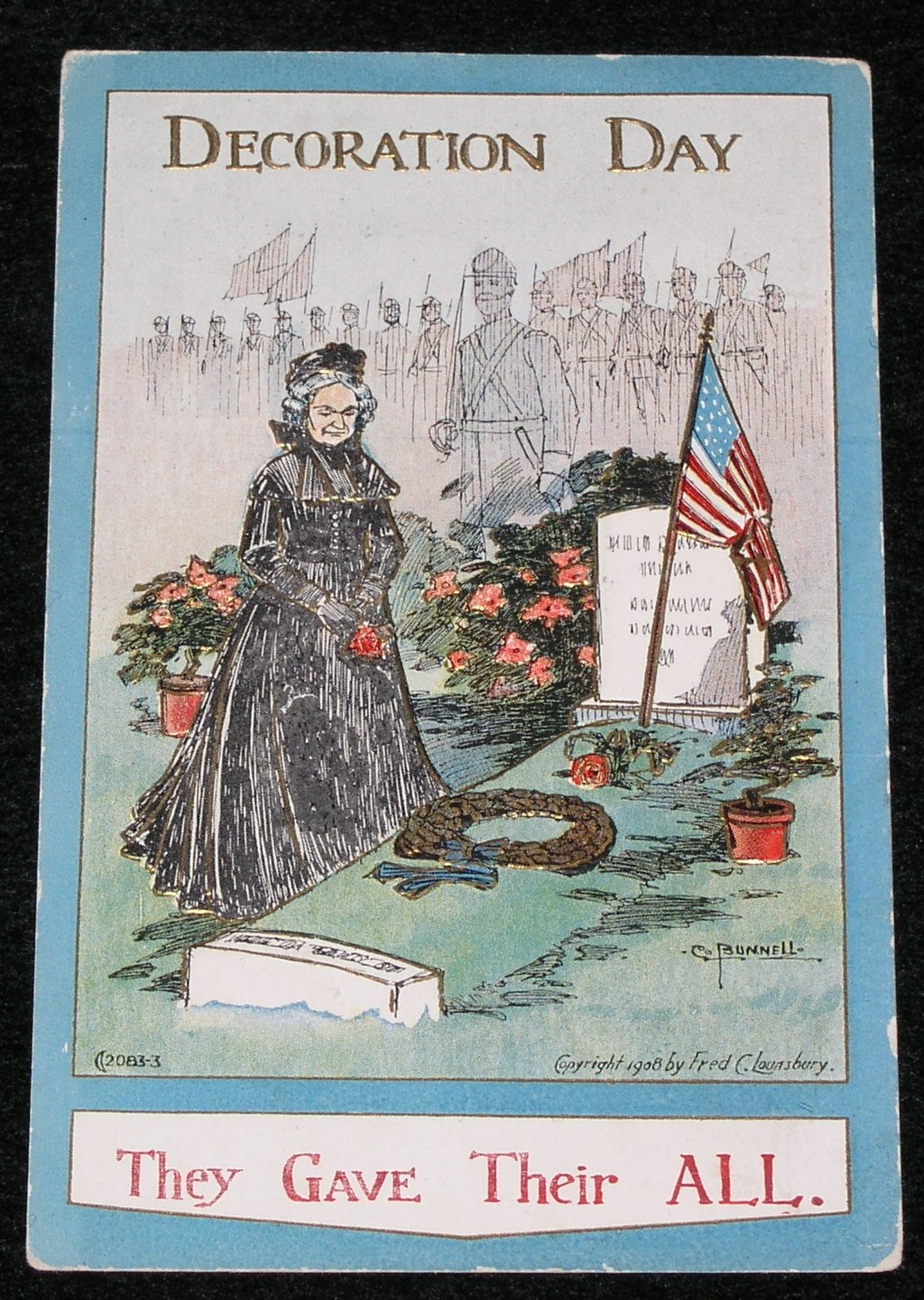 "Southern ladies" also decorated the graves
of Confederate Soldiers.
You could even buy Decorations Day cards
In The U.S. this weekend, we are celebrating Memorial Day. During this three day weekend, we celebrate and remember the lives of the men and women who died during their service in the armed forces; or do we?
This weekend has become a time to eat, drink and be merry, for on Tuesday, we return back to work.
But did you know that Memorial Day originated in the Charleston, South Carolina among freed African Americans?
Decoration Day, as it was called, was the day when "Freedmen" and other black families celebrated the lives of Union soldiers. White missionaries and school teachers worked alongside of free blacks cleaning cemeteries and roads for the 10,000 people who attended the first Decoration Day in 1865. Years later, the north joined in the celebration of what was called "First Decoration Day."
Nowadays, we think of the soldiers as an afterthought to our barbeques and boat races. Rarely do we think of those who fought for freedom within the country. We spend even less time thinking about just how far we've come.
We are so embarrassed about the past that we just don't deal with it at all.
Our ancestors, black and white participated in a struggle for the freedom of all. We must remember and celebrate their lives.
Somehow, the origins of this holiday has been lost to barbeques, the beginning of summer and the long weekend we look forward to.
Take a moment to recall, recollect and remember the ancestors who enabled us to do all of this. I know tomorrow is Memorial Day, but I thought I'd give you a heads up.
Remember, we are connected to our ancestors, to their struggle and to one another.
Be you, be well, be decorated